Welcome to the official fan site for Jesse Biddle, LHP in the

 Atlanta Braves

 organization.
Jesse Biddle is thrilled to be in the Atlanta Braves organization as of March 19, 2016. He enjoyed a short stay with the Pittsburgh Pirates after being traded by the Phillies, but the Braves picked him up on waivers when the Pirates were forced to designated him for assignment. It's safe to say, Jesse looks forward to staying put with his new baseball club and continuing to rehab his left arm.
The last half of the 2015 season was spent pitching for the AAA Lehigh Valley IronPigs in the Philadelphia Phillies organization. He was put on the disabled list in mid-August with arm pain that was eventually diagnosed as a strained ulnar collateral ligament (UCL). Subsequent evaluations determined significant deterioration of this ligament and the need for "Tommy John" surgery.
Surgery occurred in October of 2015 and Jesse began rehab 12 days later after getting his splint-cast off. Rehab so far has gone very well. While working with the Pirates rehab team, Jesse began a throwing program on March 7 and progressed well. That work continued down in Orlando at the Braves training facility through the summer. He was throwing off the mound by late August and threw a quality bullpen in early October to end his rehab work.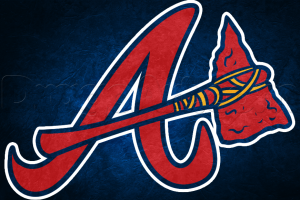 Nothing is guaranteed in baseball … ever. Minor leaguers need to struggle. Jesse is no exception. If you know his story, then you know he's dealt with a lot of crazy hurdles. Still, Jesse has heard great things about the Braves organization and he expects to be ready for the last portion of his climb to the top this spring.
See you out there real soon! Go Braves!
To stay up to date on news and Jesse's pitching schedule, use the easy form at the top of the right frame to subscribe to emails from this website. You can also see the latest reports on Jesse and his teammates in the Team News Blog.
Related articles