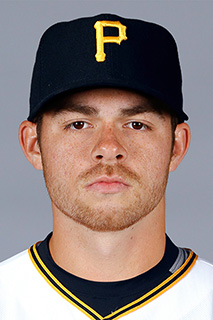 You could make a movie worth watching about almost every young guy who gets a chance to become a professional baseball player. It's not easy trying to make it to The Show. Heck, it's not easy moving up from AA ball. Few players just fly through the minor leagues without going through some crazy tough times. Jesse Biddle's struggles these past three years have been interesting, to say the least. But what doesn't kill you makes you stronger. Right?
It seemed like it was going to be an uneventful 2016 for him living down in Clearwater and working to get back on track after October Tommy John surgery. Up until about two weeks ago. Then Jesse got a call from the Phillies front office saying they were designating him for assignment (DFA) and taking him off the 40-man roster. They needed the spot to pick up left-handed relief specialist Bobby LaFromboise off the waiver wire.
That was a bit of a difficult thing to swallow. It meant Jesse was being re-assigned to full minor league status with the club. But before that would happen the Phillies were required to put him up for trade. If no trade happened, they then were required to put him on waivers, meaning any team could claim him as long as they put him on their 40-man roster. But who would want an injured pitcher who had struggled on and off for three seasons with whooping cough, plantar fasciitis, post-concussion syndrome, a quad strain, and a major UCL strain requiring surgery?
Apparently several teams at least. The Phillies traded Jesse to the Pirates last week. We learned, in fact, that the Pirates had been trying to trade for him for several years. We also learned the Pirates were willing to trade Yoervis Medina, a relief pitcher with major league experience, who they'd just picked up off waivers from the Cubs for Jesse because they thought other teams would pick him up on waivers (if not a trade).
The Pirates have said all the right things. According to the Pittsburgh Post-Gazette, general manager Neal Huntington said, "This wasn't a move made to benefit the 2016 club. This is a move made to benefit us three years down the road."
The Pirates are known for helping resurrect pitchers, including both J.A. Happ and Vance Worley who began their careers with the Phillies. "We recognize that as you trade for a player that's in the early stages of a Tommy John rehabilitation, there's risk," Huntington said. "We recognize that, but we felt the upside this young man brings to the organization is worth that opportunity."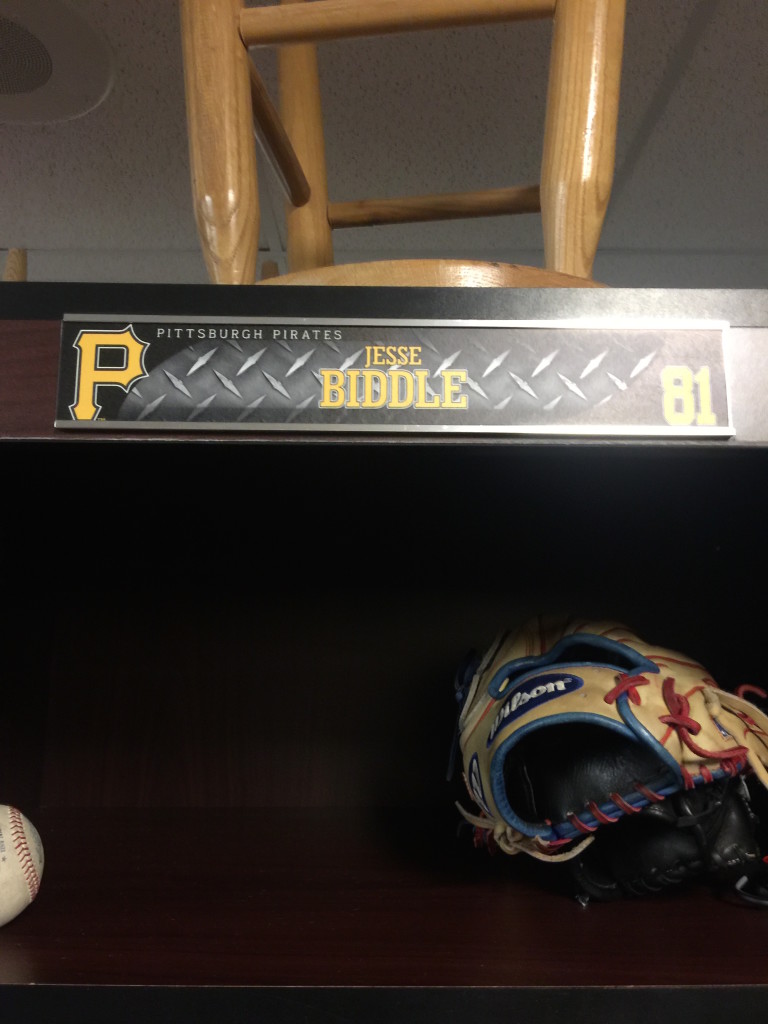 So it wasn't in the plan, but Jesse left for the Pirate's spring training facility in Bradenton, Florida on Monday, February 8. He's already got an apartment in town and is setting himself up for a solid year of rehab. He begins throwing in early March, five months away from his surgery. He's had chats with Pirate manager Clint Hurdle and is getting to know trainers and conditioning coaches well.
Nothing's a given in the baseball world. We know Jesse is going to work his butt off to get back to competition. The Pirates AAA team works out of Indianapolis. That may be his next stop in spring of 2017. Or he may need longer to rehab. Only time will tell.
For now, though, he reports that he feels great and is enjoying the chance to learn what it means to be a Pittsburgh Pirate. They've had great teams over the years and some of the best players in the history of the game, including Roberto Clemente and Honus Wagner.
He also knows that PNC Park is one of the most perfect baseball stadiums in the major leagues. He was there with his family in 2003 when he was 11. The Pirates lost a heartbreaker to the Brewers, giving up three runs in the top of the 9th. It was Jack Wilson Bobble-head Day. Little did he know back then that his goal would one day be to stand on that mound with the Pittsburgh skyline at his back wearing black and yellow.
See you out there in about a year.
Related articles